Well, this isn't crochet or even sewing related, but as I started from scratch, I think this is appropriate. Here is my jungle that is currently living in my utility room.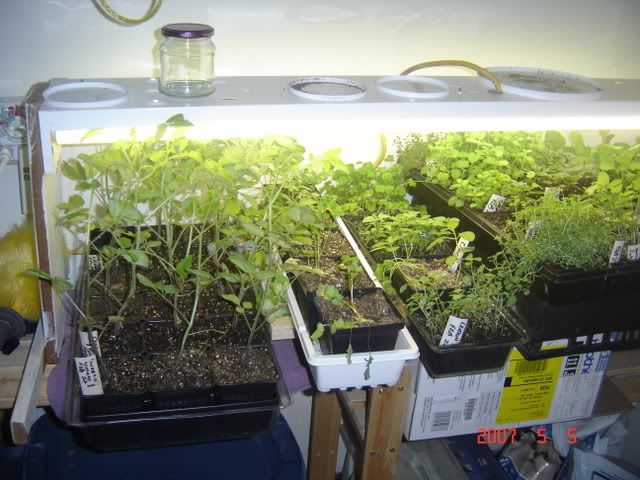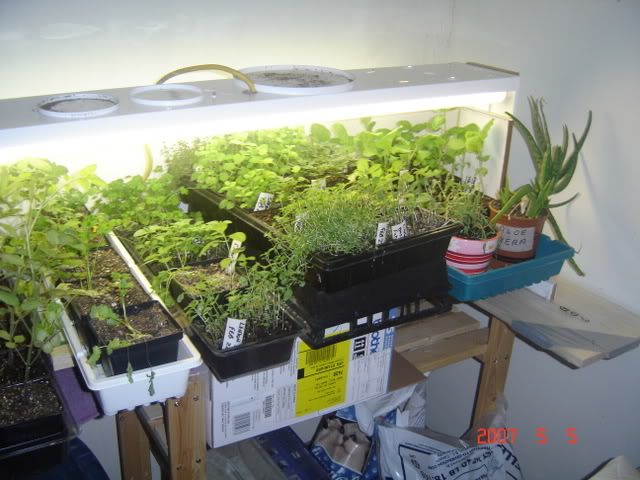 I have tomatoes that are thriving, mints, basils, eggplant, marigolds, chives, marjoram, thyme, parsley, cilantro, and I'm sure I'm forgeting some, but I love them all! I can't wait until I can plant them outside.
Also, just cause I think this is cute, here is Ciaran reading a book in his new big boy bed. We're taking our time with the transition, he's not sleeping in it yet, but he loves reading in it!