Ciaran and I are making our own sprouts! I'm really exciting about spring this year and can't wait to get into the garden. But we're still a ways off, so in the meantime I thought making our own sprouts would be fun for Ciaran and get him interested for the impending growing season. Apparently its super easy. I've done my research (hah, google and youtube). And now I'm going to do a little day by day, step by step, recap.
Starting with tonight, Day 1.
We needed some seeds (from our local greenhouse), a tablespoon and a jar.
Then we poured about 1.5 - 2 Tb of seeds into the jar (Ciaran did it, so its a little off measure, but thats the fun part!)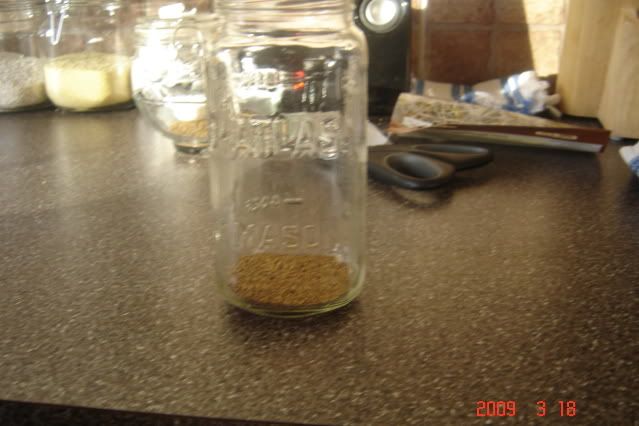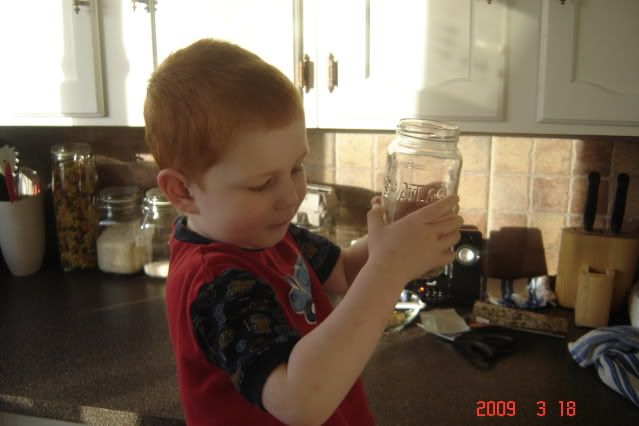 Then we put about 1.5c of cold water in the jar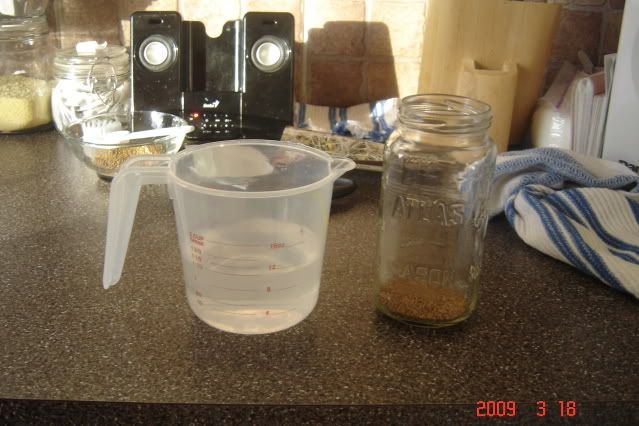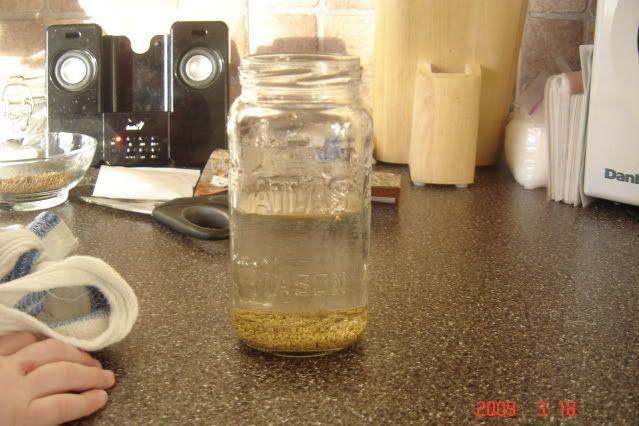 We scooped out the few that stayed floating on the top (read a tip that these could be 'yucky' or even have bug eggs in them).
And thats it! Tomorrow morning when we get up, we'll rinse and drain them.
More pics to come tomorrow!