So we woke with great excitement about our sprouts. At first, the yucky water wasn't that pleasing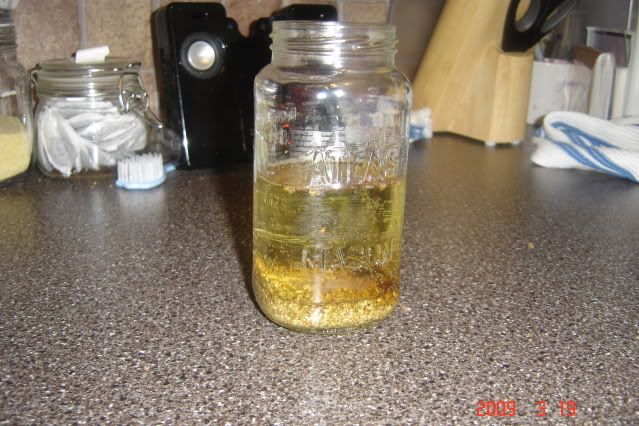 We covered the top with a nylon and drained and rinsed the sprouts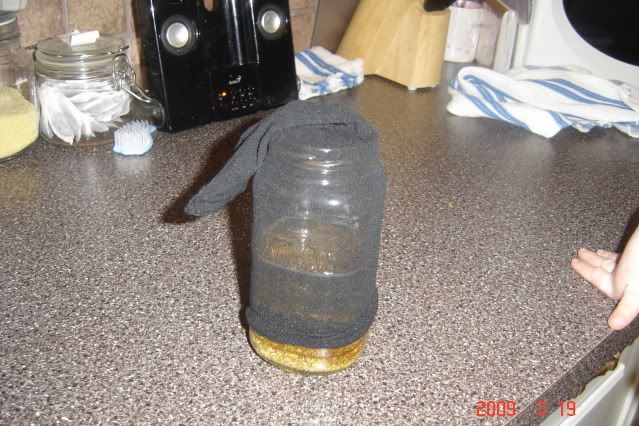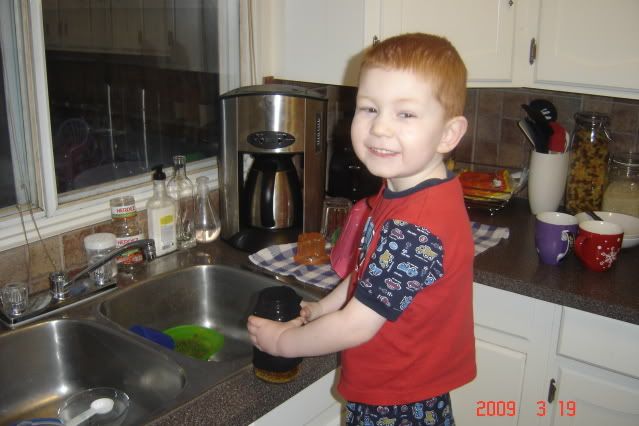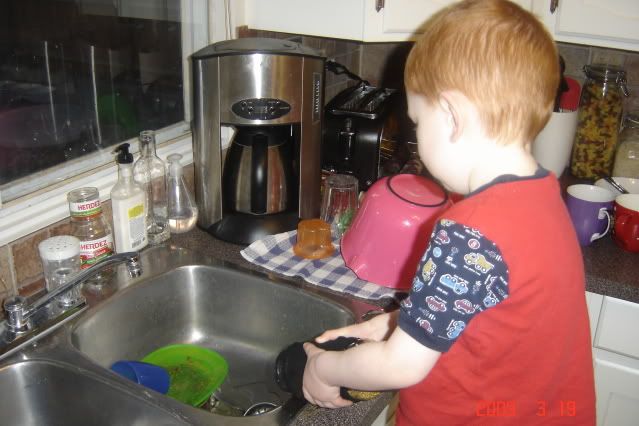 Even at this stage, we could see the tiniest of beginnings of what soon will be our alfalfa sprouts.
Then we tipped the jar over a tea towel, and let it continue to drain for the day. We repeated these steps again before bed, and again the tiny bits of sprouts were popping out all over!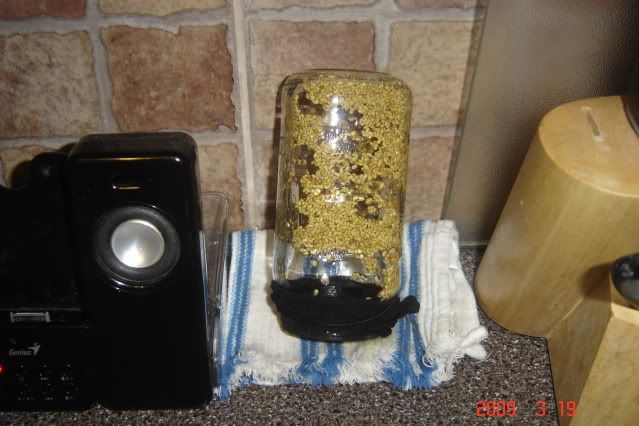 This morning, again we were excited to see what was happening. And wow! Sprouts are sprouting! Enough I even tried to get a picture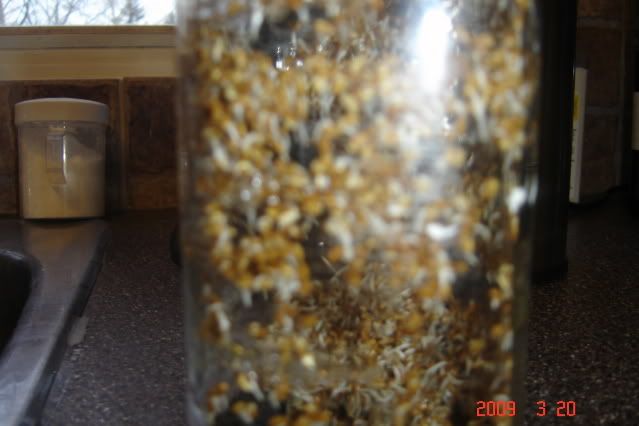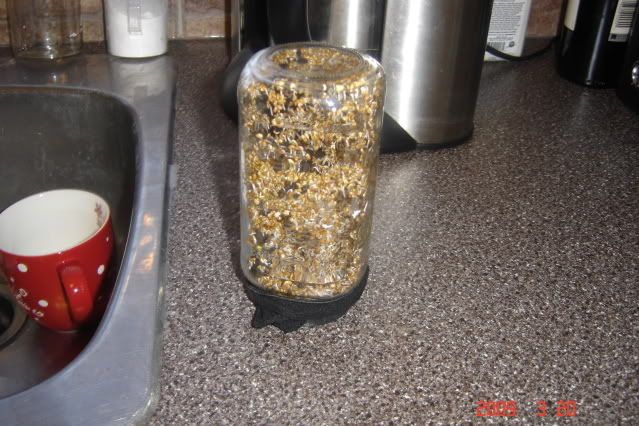 So we'll keep rinsing and draining, and I'll post pics of the progress, and in the not too distant future I'll post pics of the delicious sandwich we'll be enjoying for lunch, with our yummy sprouts!!