I did it!!! I made my first cloth diaper. I am so excited, Ciaran is napping, but I can't wait until he wakes up so I can try it on him. I used the free Mamabird pattern, and altered the Pocket AIO pattern to a fitted pocket. It was my first time having to think about proper seam allowances, ELASTIC!!!, attaching velcro, sizing, etc. In fact the only other thing I have sewn are panty liners. So I'm pretty proud of myself.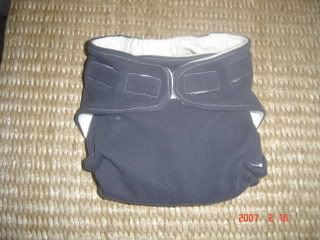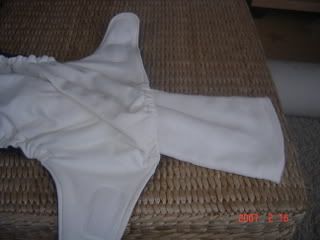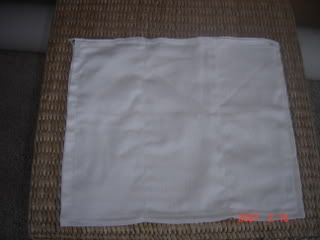 I used two of Gareth's old tshirts for the body of the diaper (so will need to use a cover with it). Then I took a Gerber flatfold, folded it in half, then straight stitched it into thirds for easy folding for the stuffer. I don't think its super absorbent, but it will do for now. I also have an old fleece blanket that I will be cutting up to use as a stay dry liner inside the diaper.
Overall I'm very happy with how it turned out. I used white thread and its a blue diaper, so I don't love how that looks, but oh well. And I don't know if I'll do another pocket style. I really like how the Kushies I got have a soaker sewn on externally as a flap for easy drying and then you don't have to worry about pulling out a yucky soaker. The Kushies soaker also has a pocket so you can stuff even more in it if you need a little extra absorbency for a nap or something. I really like that style and the next one I will try that way. I can't wait to get my Motherease diapers next week and see what they're like. I have some nice flannel and even some fleece, but want to perfect the pattern I use before using either. Until then I still have a few old tshirts and my sister even gave me two great flannel pillowcases that are the perfect size for a diaper.
All in all this probably took me 2-3 hours of cutting/sewing time. But it was slow as I had to keep refering to the instructions with every step. I'm sure I'll be much quicker soon. I hear of women who can crank these out in about 30-45min.
If I decide that making these is a good way to go (in lieu of buying them), I'm going to have to start ordering some proper fabric from online. The local Fabricland SUCKS!!! The women who work there always seem put out if you have a question or need some fabric cut. Its like its a store for women who already sew, not people learning to sew. And the inventory is dismal. They didn't have a clue what PUL was (although I have discovered online is about the only place to buy it) and couldn't even tell me the difference between the fleece stock. So time to start scouting Canadian online fabric stores!